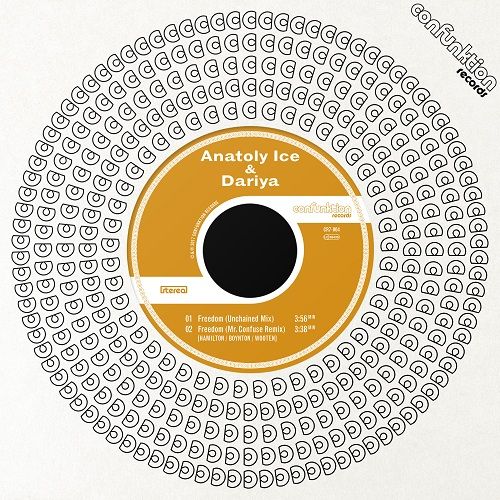 Confunktion Records new artist Anatoly Ice & Dariya from Moscow enters the stage with their very own version of the Anthony Hamilton & Elayna Boynton well known classic "Freedom" from the Django Unchained motion picture soundtrack. While Anatoly Ice is giving the tune a soulful touch and adding more focus on the groovy side of things, deep vocals by singer Dariya pointing out the bluesy and dramatic feel of the song even more intense. The track will be featured on their forthcoming album "A Long Way".
On the remix tip for "Freedom" Mr. Confuse is giving the tune a more nu-disco smooth funky feel gaining tempo and rhythm while Jim Dunloop takes his remix more into a mellow and jazzy atmosphere.
The 7Inch vinyl version is limited to 100 copies – so make sure you get one quick!