International Battle Of The Year 2013 The Soundtrack
| October 19th, 2013 | posted in
Battle Of The Year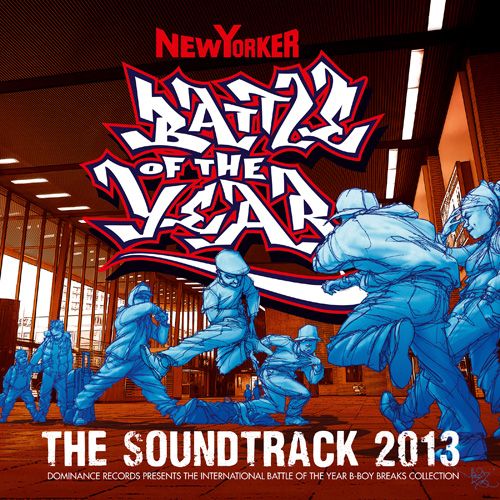 Mr. Confuse 'Inner City Motion' on the International Battle Of The Year Soundtrack!
Since the first Battle Of The Year (BOTY) has taken place in 1990, the annual breathtaking competition of international dance formations has become one of the biggest world championships of breakdance. In 2012, more than 400 crews with more than 3.000 dancers took part in 26 official elimination contests worldwide to qualify for the final battle. To reflect the diversity of the competition, the BOTY soundtrack includes various artists and styles from classic Breaks and Funk with live instruments to modern Bigbeats, Electro- and Trap grooves.
This years album includes new songs by the polish Power-Breaks matadors DJ Pablo and DJ M@R, catchy tunes by Michal Menert & Break Science and Fusik from the USA, Trap by the greek Aero Chord and Electrofunk by England's Diamondback Kid. Next to exclusive contributions by the BOTY Soundtrack residents Esone, Fendaheads, Mr. Confuse, Jay-Roc n' Jakebeatz and DJ Nas'D the album also contains songs by new discoveries such as MumboJumbo from the UK, DJ DSK out of China and the south african Emile YX?. Rock on!
Tracklist:
01. Michal Menert & Break Science "All Eyes On You"
02. DJ Pablo "Perfect Skill"
03. Aero Chord "Android Talk"
04. DJ M@R [Massive Breakz] "Victory Theme"
05. Jay-Roc N' Jakebeatz "Runnin Through My Veins"
06. Fusik "On The Fly"
07. Mr. Confuse "Inner City Motion"
08. DJ Nas´D "We Are Groovin"
09. MumboJumbo "Pepper Jam"
10. Esone "Rock 2 The Beat"
11. Rayden "Valiance"
12. OnDaMiKe & D-reDD "Body Movin"
13. Emile YX? [Black Noise] "Rhythm"
14. Fendaheads "Rock On"
15. Diamondback Kid "Start Sum Shit (DBK's 2013 Mix)"
16. DJ Kid Stretch "Prophet Break"
17. DJ DSK & The Lost Soul Collective "Lost Soul 2013″