International Battle Of The Year 2014 The Soundtrack
| October 18th, 2014 | posted in
Battle Of The Year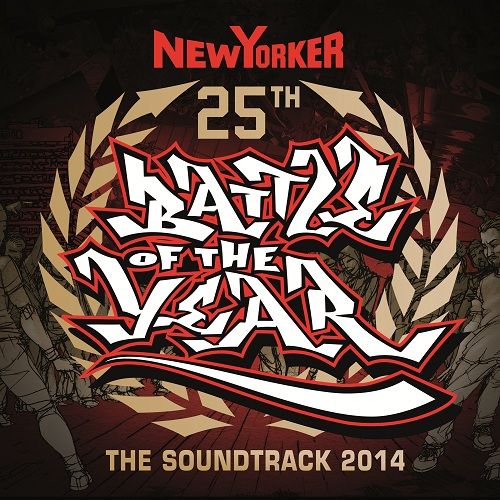 Mr. Confuse 'The Turnaround' on the International Battle Of The Year Soundtrack!
This year is the 25th anniversary of the Battle Of The Year and the 10th time a Mr Confuse production is contributed to the yearly soundtrack! Time to celebrate!
Since the first Battle Of The Year (BOTY) took place in 1990, the annual breathtaking competition of international dance formations has become one of the biggest world championships of breakdance. To celebrate this years 25. Anniversary duly, the 2014 soundtrack compilation contains a fresh collection of international Breaks and Funk productions.
This years highlights include new songs by Michal Menert & Break Science from the USA, Electrobreaks by Serenity out of Brazil as well as songs taken from the new solo albums by polish Power-Breaks matadors DJ Pablo and DJ M@R. Next to exclusive contributions by the BOTY Soundtrack residents Esone, Fendaheads, Mr. Confuse, Jay-Roc n' Jakebeatz and DJ Nas'D, the album also contains songs by new discoveries such as  the belgian Zamali, James Lotto from Turkey and the german Myniemo. Rock on!
Tracklist:
01. Michal Menert & Break Science – Electric Touch (BOTY Edit)
02. Fendaheads – Round One
03. Smoku – Raw Power
04. Zamali – Little Sky
05. Esone – The Beat Is Fresh
06. DJ M@R [Massive Breakz] – Epicology
07. Funky Boogie Brothers – Spirit Of Dance
08. Aron Shorty – Break Your Back
09. DJ Pablo – One Breaker One Move
10. Fresh Andy & ROJ – Subream (Bassdanse Mix)
11. Mr. Confuse – The Turnaround
12. Jay-Roc N' Jakebeatz – L.T.W.
13. James Lotto – Street War
14. DJ Nas'D – Don't Stop Those Kids
15. Amadeo 85 feat. Funkmaster Ozone – Canibal Town (BOTY Edit)
16. Serenity feat. Shawn Davis – My Sacrifice (Shawn's Remix)
17. Myniemo – Streetfighter