Imóvel (Rephrase Remix) on Top Model Runway Vol. 4
| November 26th, 2010 | posted in
Compilations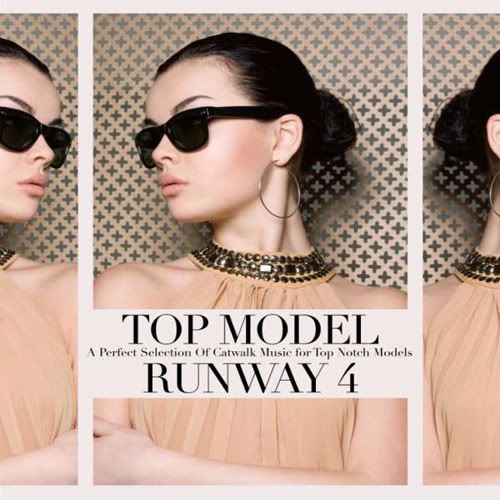 Imóvel (Rephrase Remix) got compiled on Top Model Runway Vol. 4. A two CD release of a popular fashion/music compilation series. It also features tracks of Morcheeba, Bob Sinclar, Parov Stelar, Louie Vega, Mon and many other artists.
Going on the runway and doing your 'own' little catwalk? With this compilation, you have the right music for doing so. You could even imagine all those models running through the catwalk, shaking their hips.
Mr. Confuse – 'Imóvel (Rephrase Remix)' is from the album 'Feel The Fire – The Remixes'.
Tracklist
CD 1
Karl Lagerfeld / Something A La Mode (SALM) – Rondo Parisiano
Holden – Madrid
Sporto Kantes – Lee
Morcheeba – Wonders Never Cease
Mr. Confuse – Imóvel (Rephrase Remix)
Bob Sinclar – Kiss My Eyes (Unreleased Reggae Version)
Boozoo Bajou – Way Down
Ben Mono – Protection (Sirius Mo Remix)
Parov Stelar – Your Man
JetTricks – Free (TM Juke's Hoverbassmix)
Hardage – Big Time
Featuring – Electrokingdom, Peter Gabriel
Sporto Kantes – Concrete
Rainer Trüby – Livin In Music
Alice Russell – Sweet Is The Air
De Phazz – Back From Where I Started
CD 2
Louie Vega – Diamond Life (Dance Ritual Mix)
Moné – Love Don't Pay The Rent (Dj Meme Orchestral Club Mix)
Michelle Weeks & Jesse Garcia – Get Your Head Right (Original Mix)
Ministers De La Funk – Believe (Chris Moody Remix)
Rhythm Masters & MYNC – I Feel Love (Circus Parade Remix)
Abel The Kid & Raul Ortiz – In My Eyes (Erick Morillo & Abel The Kid Remix)
Featuring – Javi Reina Remix – Abel The Kid, Erick Morillo
ATFC – It's Over (ATFC's Lektrotek Vocal)
Joshua Grey Vs Bernie-X & Terri B. – I Need This Rhythm (Soulgangsters Mix)
Richard Grey – Bang (Dirty Secretz & Grey Boom Mix)
Richard Murray & Paul Deighton – Don't Go (Richard Murray Remix)
Ricky Rinaldi – Surrender (Club Vocal Mix)
Sam Project – New Sensation (Samuele Sartini Mix)
Brad Holland – Release Me (Brad Holland Manchester Classic Mix)
Audioplayerz – Crazy (Club Mix)
View backside