Let The Music Play / Same Old Game
| January 27th, 2017 | posted in
7inches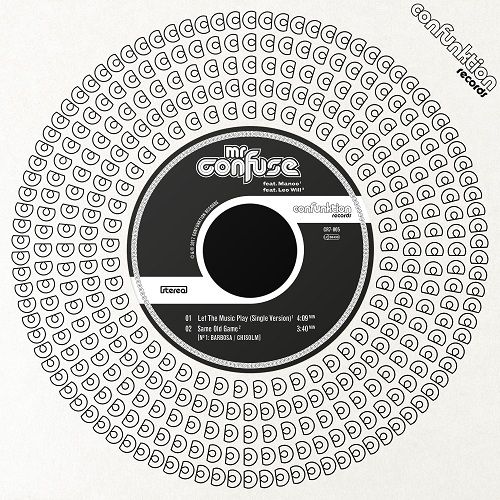 Confunktion Records very own Mr. Confuse returns with a cover version of Shannon's electro classic "Let The Music Play" in true organic funk style with an incredible horn section, screaming Hammond organ sound and soulful vocals by singer Manoo.
On the flip side "Same Old Game" makes you want to move to up-tempo soul with its heavy beat and driving vocals by up and coming soul singer Leo Will.
The 7Inch vinyl version is limited to 100 copies – so make sure you get one quick!

7Inch vinyl:
A Let The Music Play (Single Version) feat. Manoo
B Same Old Game feat. Leo Will
Digital:
01. Let The Music Play (Single Version) feat. Manoo
02. Let The Music Play feat. Manoo
03. Let The Music Play (Single Version Instrumental)
04. Let The Music Play (Instrumental)
05. Same Old Game feat. Leo Will
06. Same Old Game (Instrumental)